A lightweight, compact and reliable helper: the SOLO 402 manual sprayer allows you to effectively care for and spatially protect restricted areas of plants in the home and garden. The adjustable nozzle can create anything between a sharp single-pointed jet and a fine spray mist. And thanks to the swivelling nozzle, the underside of leaves can also be treated with ease.
Sicherer Versand
DACH Region
Kostenlose Rückgabe
Innerhalb von 30 Tagen
Sichere Bezahlmöglichkeit
Verschlüsselte Übertragung
Product information "Manual sprayer 2L - 402"
The SOLO 402 manual sprayer from the Comfort line features large, ergonomically shaped controls that are also easy to operate while wearing gloves. The transparent, highly robust container holds 2 litres and has a large filling aperture to prevent spillage when filling or emptying. The fill level marking enables the manual sprayer to be filled accurately. The base prevents the unit falling over even when full.
The high-quality pump reachs the maximum pressure of 2.5 bar with just a few pumps. Once full pressure is reached, almost the entire contents can be sprayed without the need for further pumping. The built-in pressure valve protects against excessive pressure.
Hidden and more distant areas of plants can be reached more effectively with the robust stainless steel wand. The nozzle head can also be swivelled through180°, allowing the undersides of leaves, often affected by harmful organisms, to be treated effectively. The high-quality hollow cone nozzle is adjustable and allows any spray pattern between a sharp spray jet and a fine spray mist. The integral but removable drift guard ensures that spray liquid only reaches the areas intended. A slider allows the user to change during operation between constant and spot spraying.
Technische Daten
Capacity 2L
Spray pressure 2,5 Bar
application Pest control , plant care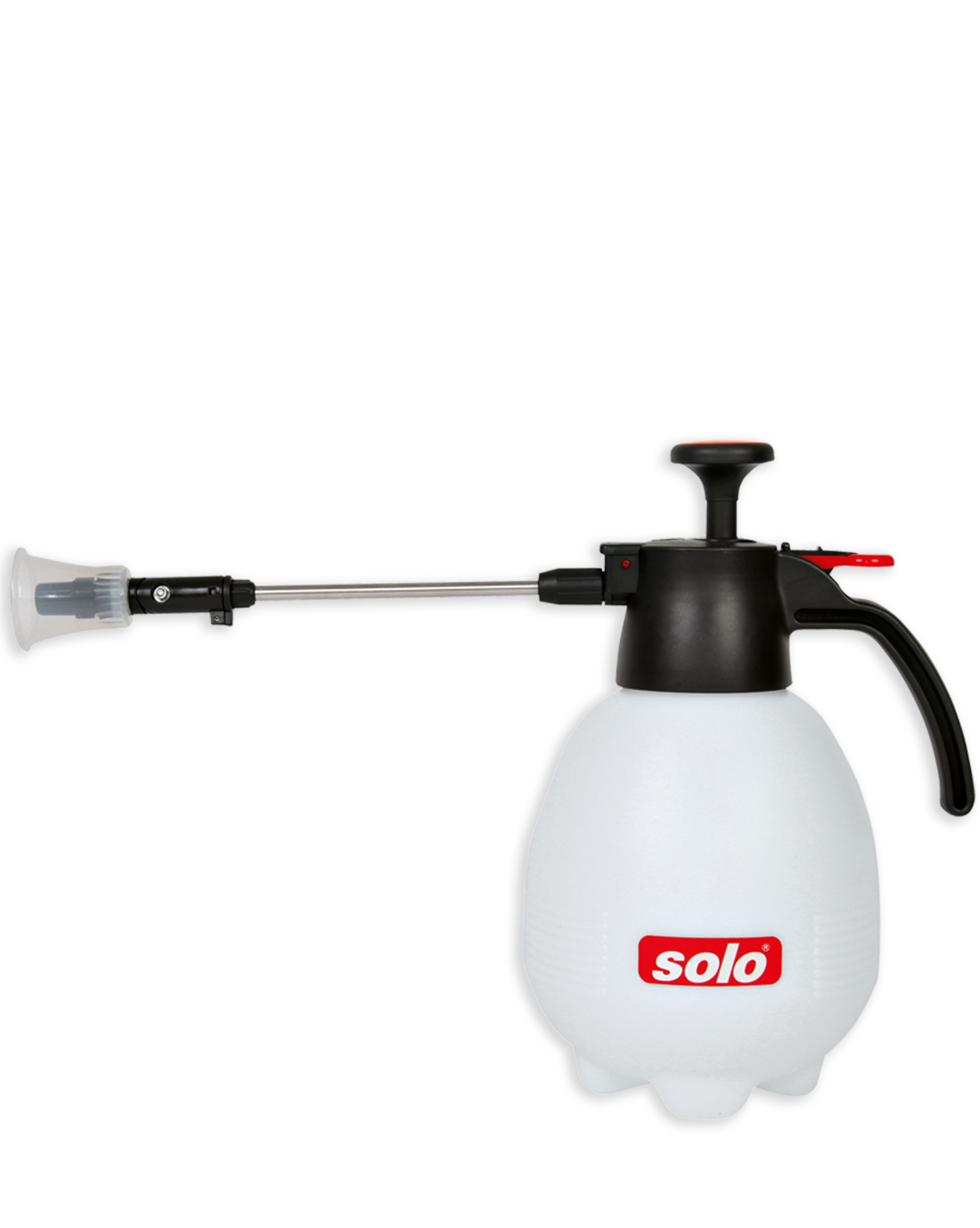 ---
Praktisch für kleine Anwendung
Hatte bisher schon einige Drucksprüher, auch Markenprodukte. Bisher konnte mich leider keiner bis auf diesen lange begeistern und gingen schnell kaputt! Dieser macht einen super Eindruck! Kann ich sehr gut weiterempfehlen!