Do you need help making the right decision? We will be happy to help!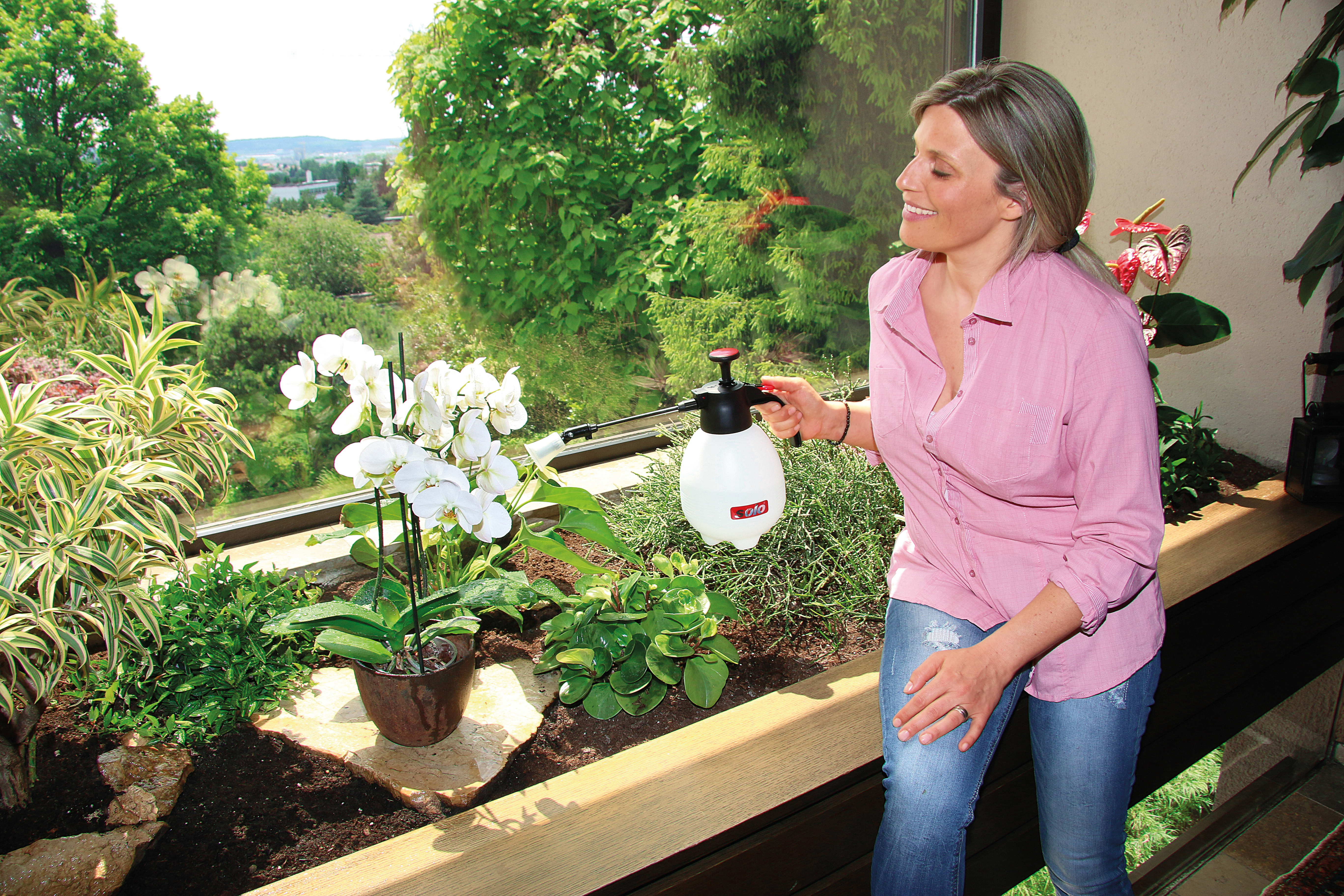 Manual sprayers for plant protection and care
I am looking for a simple, universal manual sprayer for small plants in the home and garden.
The high-quality SOLO 403 and 404 models are perfect for simple protection and care of small and low-growing plants.

With a nominal capacity of 1.25 and 2 litres respectively, you can use these manual sprayers easily to apply fungicides, insecticides and fertilisers or to water your plants.

They are affordable and very light to use, and the adjustable nozzle delivers everything from a sharp jet to a fine mist. You can also switch to a continuous spray function very easily with a slider.

This makes them a perfect aid for straightforward, simple plant care around the home.
Which sprayers are also suitable for reaching concealed parts of plants easily?
If you are looking for a versatile device for greater range and precision, the SOLO 401 or 402 manual pressure sprayers are the right choice.

Thanks to the robust stainless steel spray wand, you can also reach concealed and hard-to-reach planting areas. With the universal nozzle that swivels through 180°, you can treat the underside of affected leaves conveniently and effectively, for example.

The small, removable drift guard also ensures that the spraying agent only ends up where you want it. They are ideal when you want to apply fungicides, insecticides or fertilisers in your garden or greenhouse.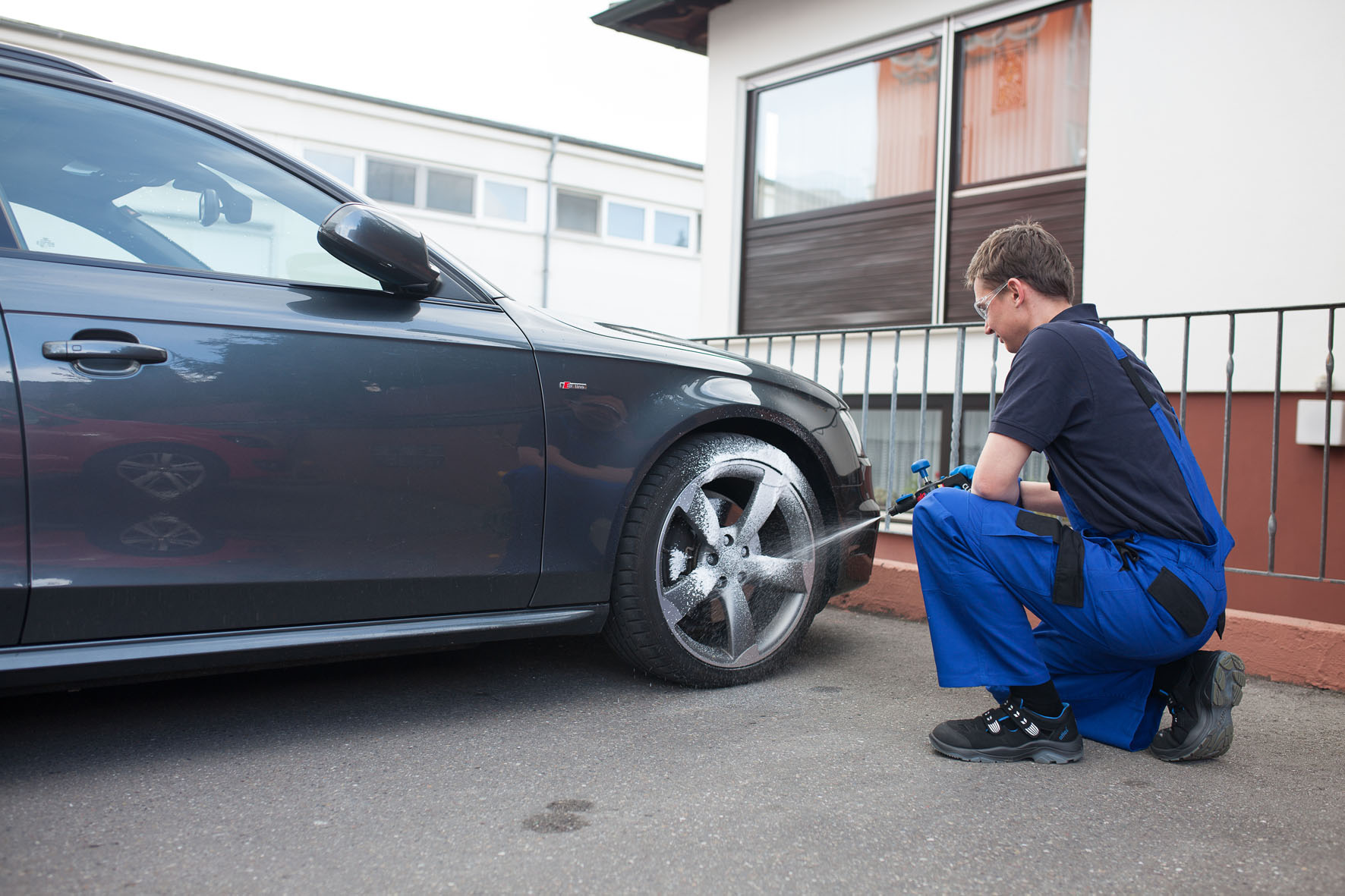 Sprayers for cleaning and disinfection
Which sprayers can I use to apply acidic agents?
The SOLO 301 A and 302 A manual sprayers from the CLEANLine range have a special FKM seal which can resist acidic cleaning agents with low pH values of 1 to 7 and agents containing oil. The container is resistant to UV radiation and is easy to fill because of its large filling aperture and marked scale.

The sprayers are ideal for tackling limescale residues, water marks, germs and bacteria. They are perfect for professional cleaning of plumbing fittings, machines and stainless steel components and for cleaning wheel rims and brakes.
Which models are suitable for alkaline and alcohol-based cleaning agents or disinfectants?
Our SOLO 301 B and 302 B models from the CLEANLine range have a high-quality EPDM seal which is suitable for agents that are alkaline or contain alcohol in the pH range 7-14.
The light but extremely robust tank is UV-resistant, and its large aperture and easy-to-read scale allows precise and simple filling of the manual sprayer.
Perfect when you want to remove stubborn dirt effectively, such as grease, oil and protein residues in the kitchen, when cleaning glass or washing the car. They are also suitable for application of alkaline pre-cleaners, disinfectants and insect removers.
Can I also use the sprayers for solvents?
The SOLO CLEANLine sprayers in the A-series have FKM seals that are suitable for aggressive media such as acids, but also for products that contain oil and solvents.

The enclosed pumps of the sprayers prevent the fluids from causing mechanical damage and thus ensure that the devices have a long service life.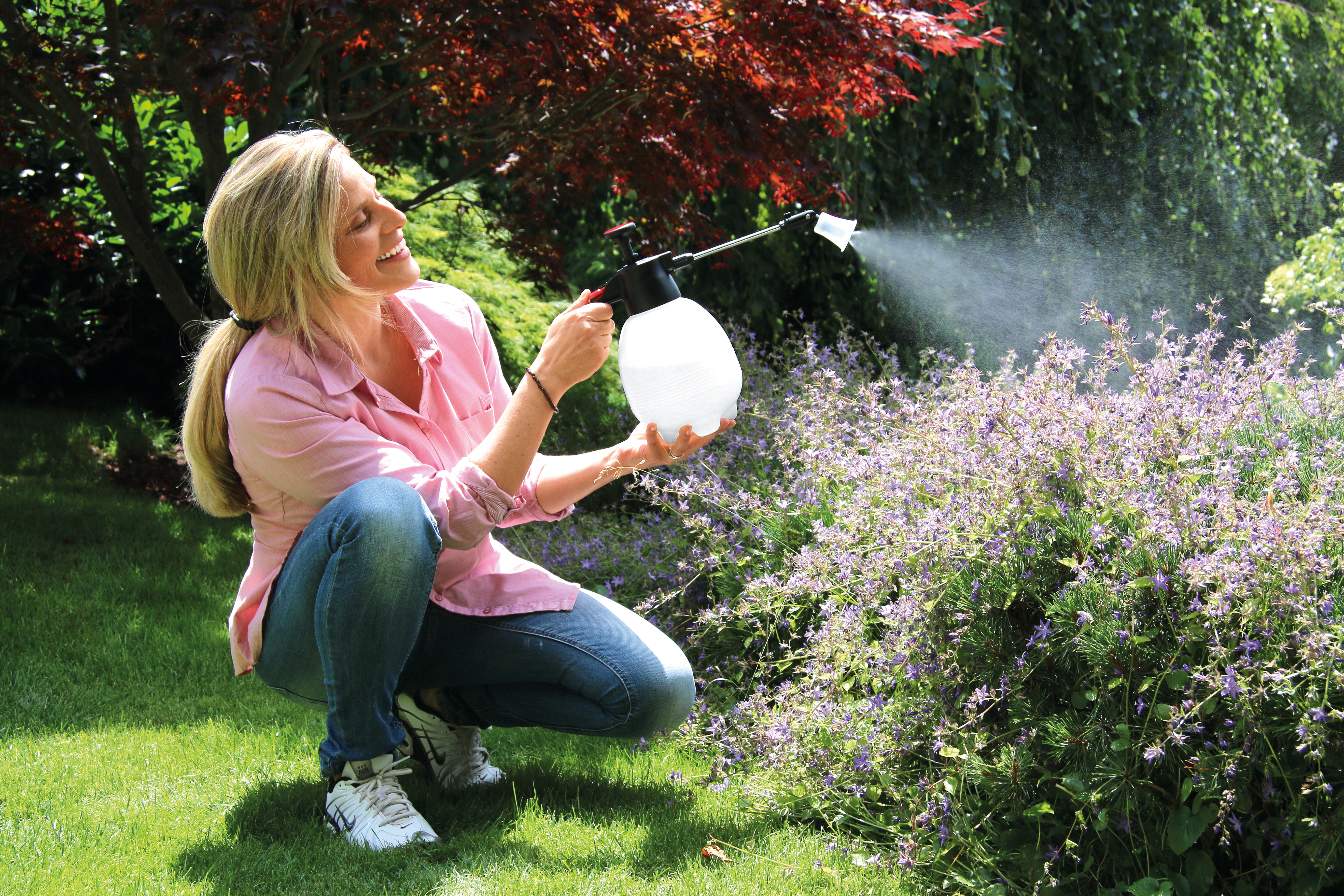 Matching accessories for your SOLO manual sprayer
Can I make further adaptations to the functions of the manual sprayers?
A practical accessory for both the SOLO 401 and the 402 manual sprayers is the telescopic wand (49628), which can be extended between 25 and 50 cm.

The telescopic function makes it easier to reach parts of plants that are difficult to access or concealed. With the integrated nozzle head that rotates through 180°, the underside of affected leaves can, for example, be treated conveniently and effectively.
Are there accessories for all manual sprayers?
At the moment there are only suitable accessories for the SOLO 401 and 402 manual sprayers. We are always striving to improve and expand our products. We intend to continue expanding our range of products and accessories in the future to provide you with the best possible service.