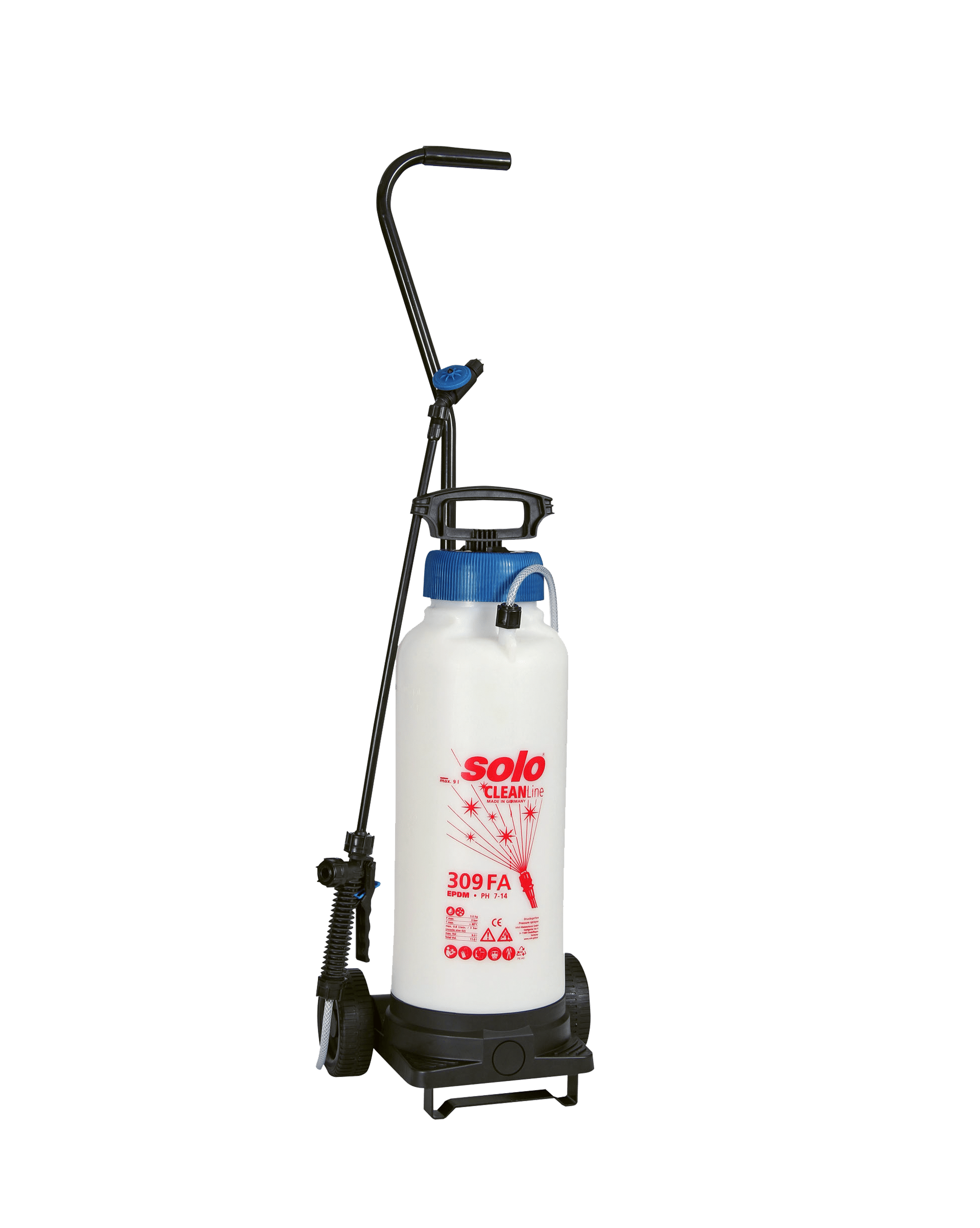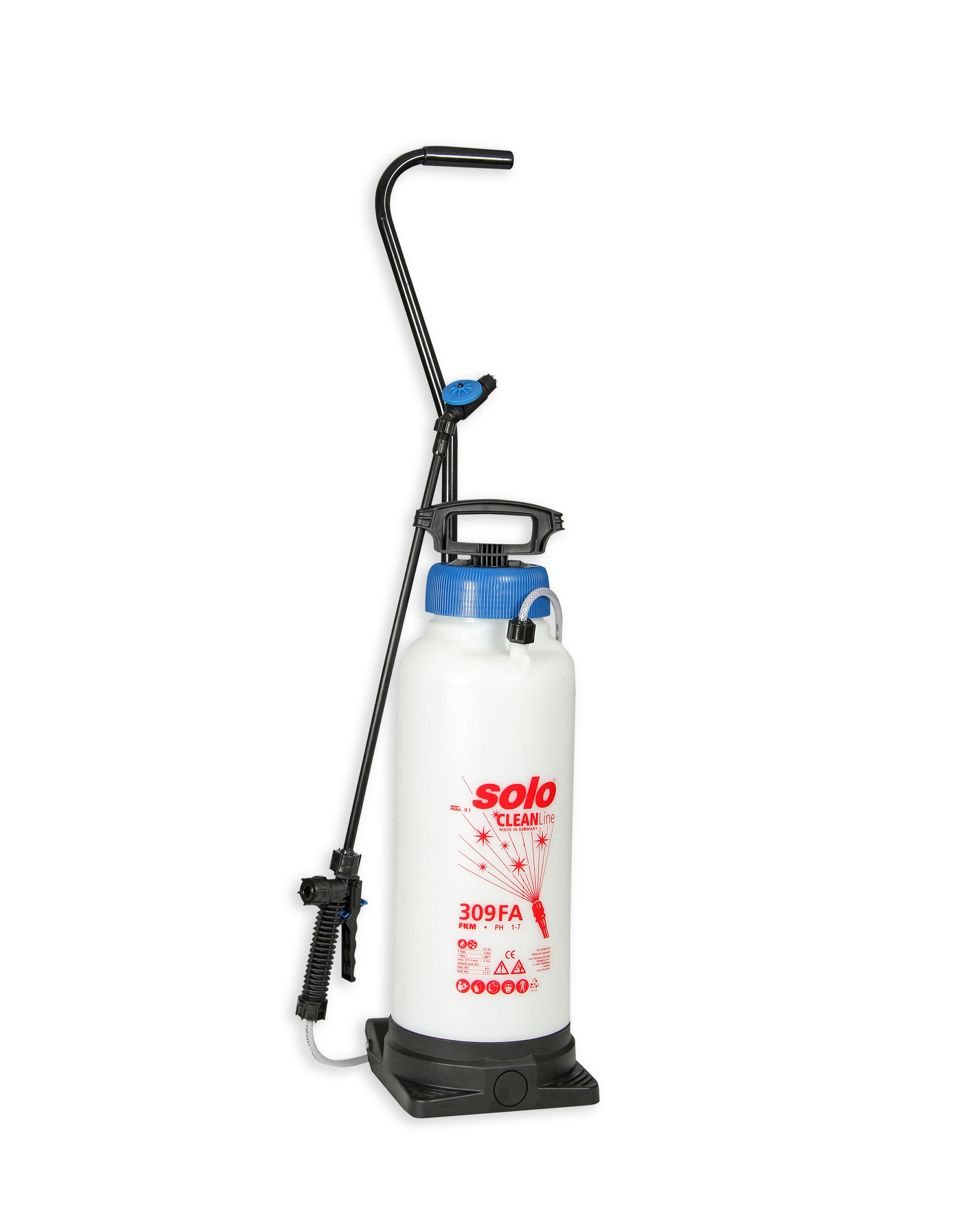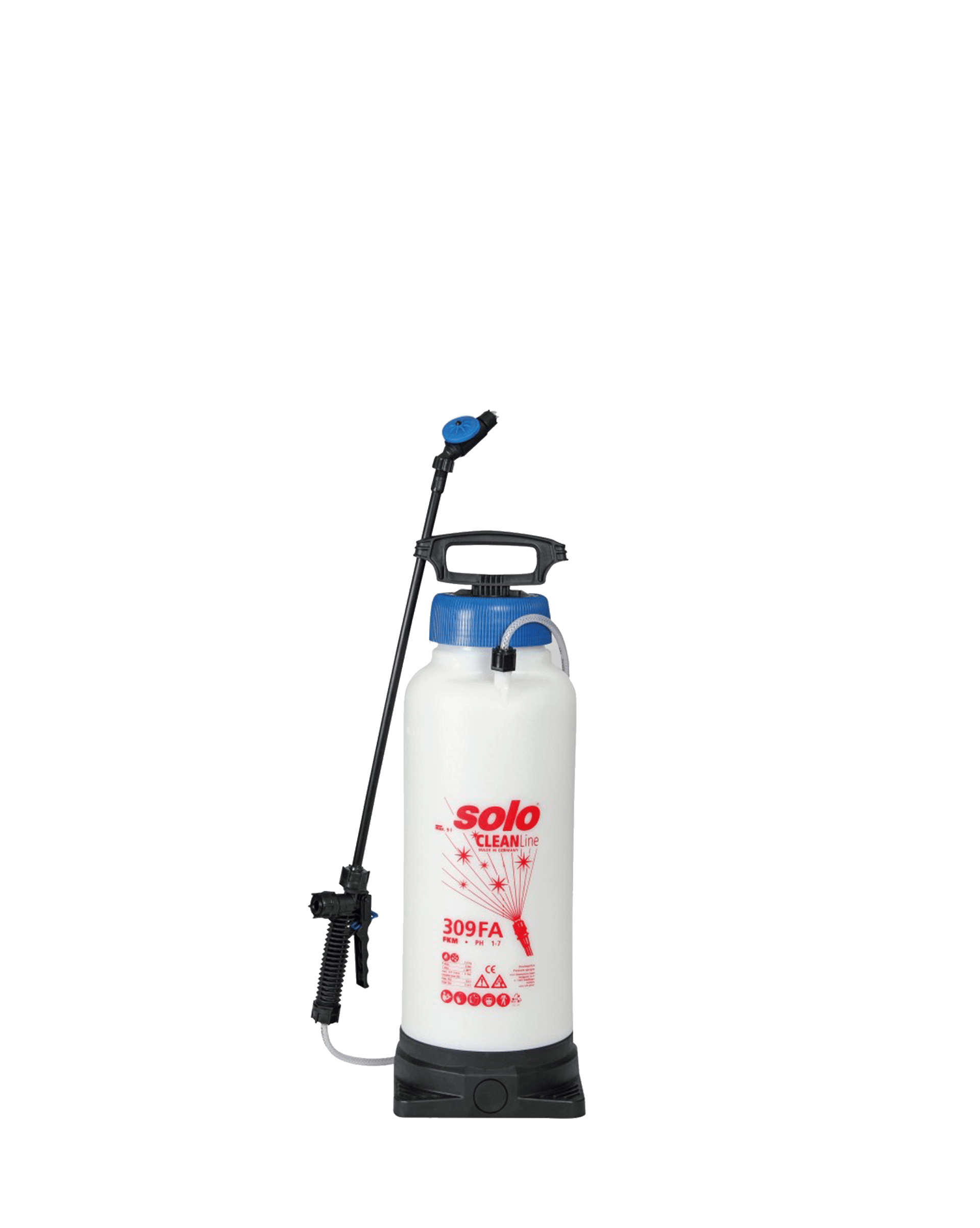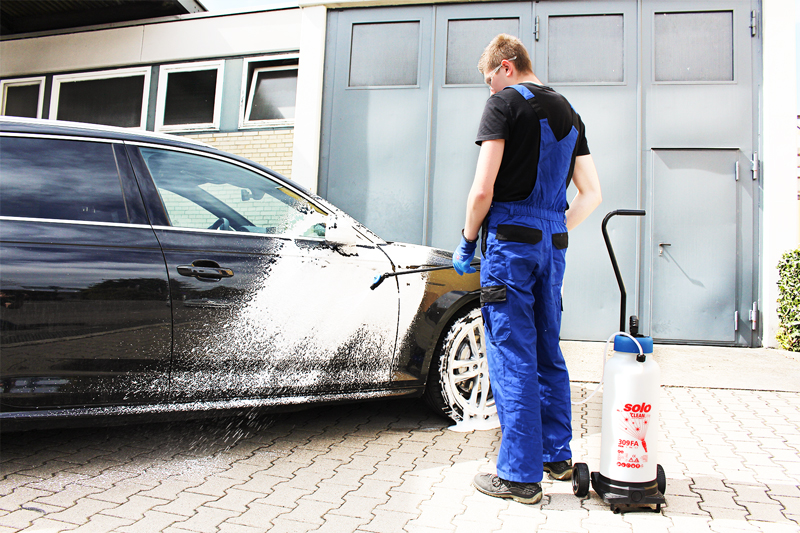 Foam sprayer 9L, pH range 1-7 – 309 FA
The large SOLO 309 FA foam sprayer with FKM seal holds 9 litres and is suitable for acidic cleaning agents (pH range 1-7). For professional application of cleaning foam on medium-sized to large areas.
Available, delivery time 2-5 days
Sicherer Versand
DACH Region
Kostenlose Rückgabe
Innerhalb von 30 Tagen
Sichere Bezahlmöglichkeit
Verschlüsselte Übertragung
Product information "Foam sprayer 9L, pH range 1-7 – 309 FA"
The 309 FA foam sprayer from the CLEANLine range is equipped with the adjustable varioFOAM foam nozzle patented by SOLO. By turning the adjustment wheel, the moisture level of the foam can be individually adjusted even while in operation. The setting can thus be adjusted to drier, firmer foam types or wetter, gel-like foams. By optimally setting the foaming level, the exposure time and thus the cleaning outcome during spraying can be improved.

The FKM seal of the foam sprayer is suitable for acidic cleaning agents with foaming properties in the pH range 1-7. The lightweight, robust container is UV-resistant, holds 9 litres and is equipped with a solid base. The large filling aperture and clearly readable scale make for easy and accurate filling.

Thanks to a large pump, the maximum pressure of 3 bar can be quickly achieved to provide an outstanding foaming pattern and longer work intervals. Pressure in the container can also be released using a safety valve to enable emptying, refilling or cleaning. Pressure greater than 3 bar is automatically lowered by this valve.

Used in conjunction with the appropriate foaming agent, this sprayer is particularly suitable for
Sanitary facilities, baths
Food-processing operations
Agricultural operations
Stainless steel machines and fittings
Cleaning brakes and wheel rims.
Removal of limescale, water stains, urine scale, rust film etc.
Also ideal for foam cleaning sensitive surfaces such as carpets and textiles.
Suitable for medium-sized to large areas.

Optional accessories for the 309 FA: SOLO 49211 trolley with sturdy tubular handle. Makes the foamer easy to move around and set down safely.
Technische Daten
Capacity 9L
Drive type Manual
Hand-held Trolley
Pump model piston
Spray pressure 3 Bar
application cleaning/ disinfection
mode of application foam
suitable for pH range 1-7 acidic (FKM seal)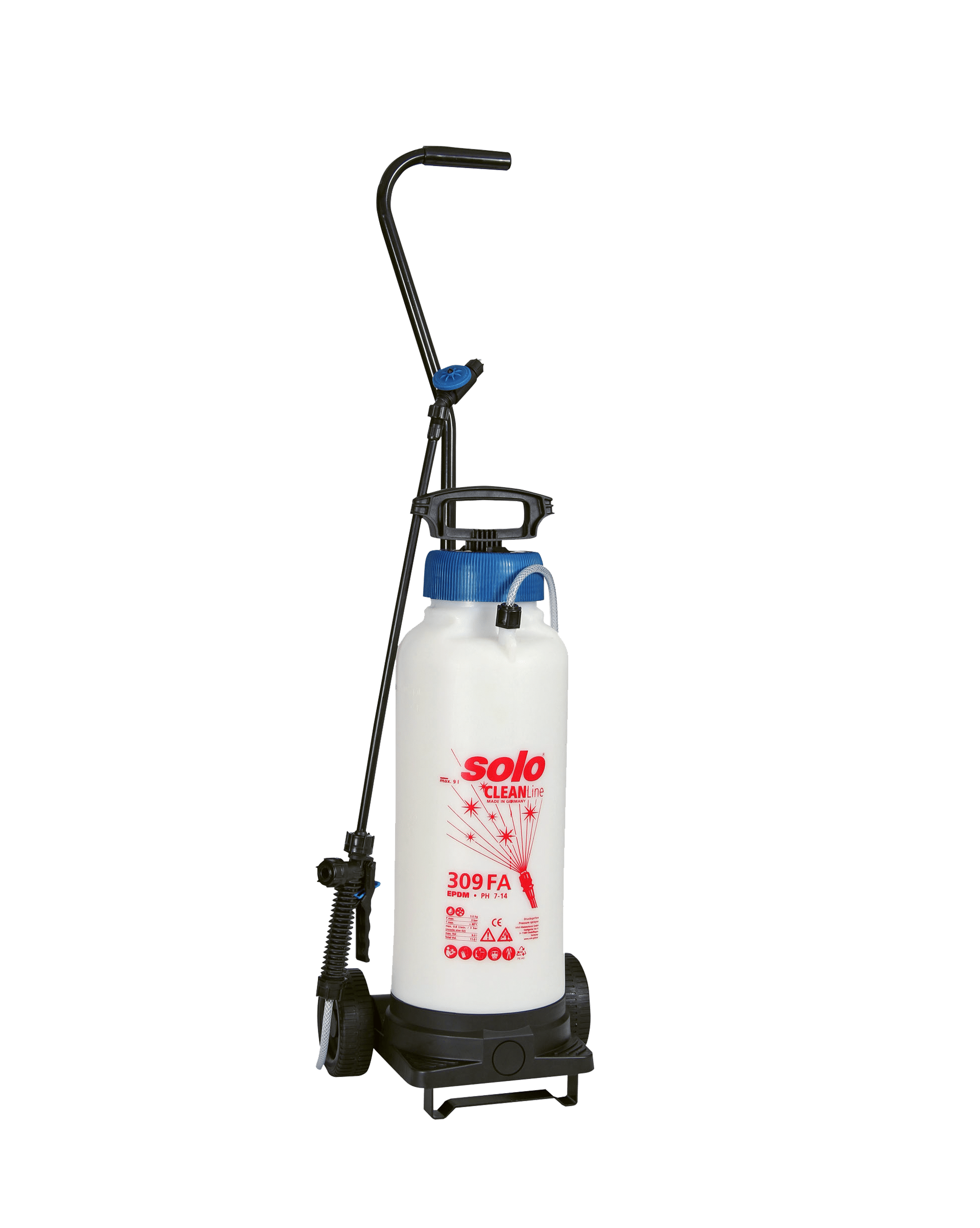 ---
Teil funktioniert einwandfrei
Haben uns für unsere Produktionslinie ein neues Gerät kaufen wollen. Bisher hatten wir einen elektrisches mit Druckluft. Sind dann über Umwege auf Solo gestoßen. Um es kurz zu machen, das Ding funktioniert & man kommt auch in die Ecken, die gerne mal übersehen werden und es frisst kein Strom! Haben uns noch die Räder besorgt, damit man es nicht mal mehr tragen muss. Alles gut – Preis-Leistung passt.