Backpack sprayer 16L – 424 Nova
Good value. Practical. Different. Well designed. Four attributes that best describe the new SOLO 424 NOVA backpack sprayer. It is a reliable, practical and convenient backpack sprayer with a simple design and basic equipment for intensive use. The pump lever can be fitted on the left or the right. The light weight of the material and its long life are just two good reasons for choosing the SOLO 424 Nova backpack sprayer.
Available, delivery time 2-5 days
Sicherer Versand
DACH Region
Kostenlose Rückgabe
Innerhalb von 30 Tagen
Sichere Bezahlmöglichkeit
Verschlüsselte Übertragung
Product information "Backpack sprayer 16L – 424 Nova"
The SOLO 424 NOVA backpack sprayer from the Classic line features a very powerful internal pump that is activated by the efficient and easy-action dual push rod. The pump lever can be fitted easily to either the right or the left-hand side, to suit right-handed and left-handed users. Care and maintenance of this backpack sprayer is easy.

The robust, UV-resistant container with 16 litres fill capacity and the base are contoured to the anatomy of the human spine on the wearing side. This improves wearing comfort significantly in combination with the comfortable shoulder straps. Easing the workload and improving safety for intensive users. The unit can be transported conveniently using the robust handle integrated into the container. The stable base prevents the unit tipping even on uneven or sloping surfaces, which is particularly useful during transport and in the field.
The backpack sprayer has a very large filling aperture of 124 mm. The filter contained in the aperture has a large surface area and can easily be removed with a small handle.
The highly robust 50 cm long wand can be stored securely on a spray wand retainer to save space. This places the universal nozzle in a special opening set into the base, so protecting it from dirt or damage. The nozzle opening allows the optional use of any ISO-compliant standard nozzle.
A highly robust manual valve with actuation lock allows easy and fatigue-free working. The 1.3 m transparent braided hose is particularly robust and also kink-resistant, and allows a sufficiently large radius of action.
The pump unit also contains an effective agitator. Strokes of the pump activate a dual agitator that mixes the spray mixture continuously and thoroughly within the container.
With extensive accessories and long-term availability of replacement parts, appropriate use of this sprayer unit is guaranteed for many years.
Technische Daten
Capacity 16L
Hand-held backpack-mounted
Pump model piston
Spray pressure 4 Bar
application Pest control , agriculture/ forestry , plant care
mode of application spritz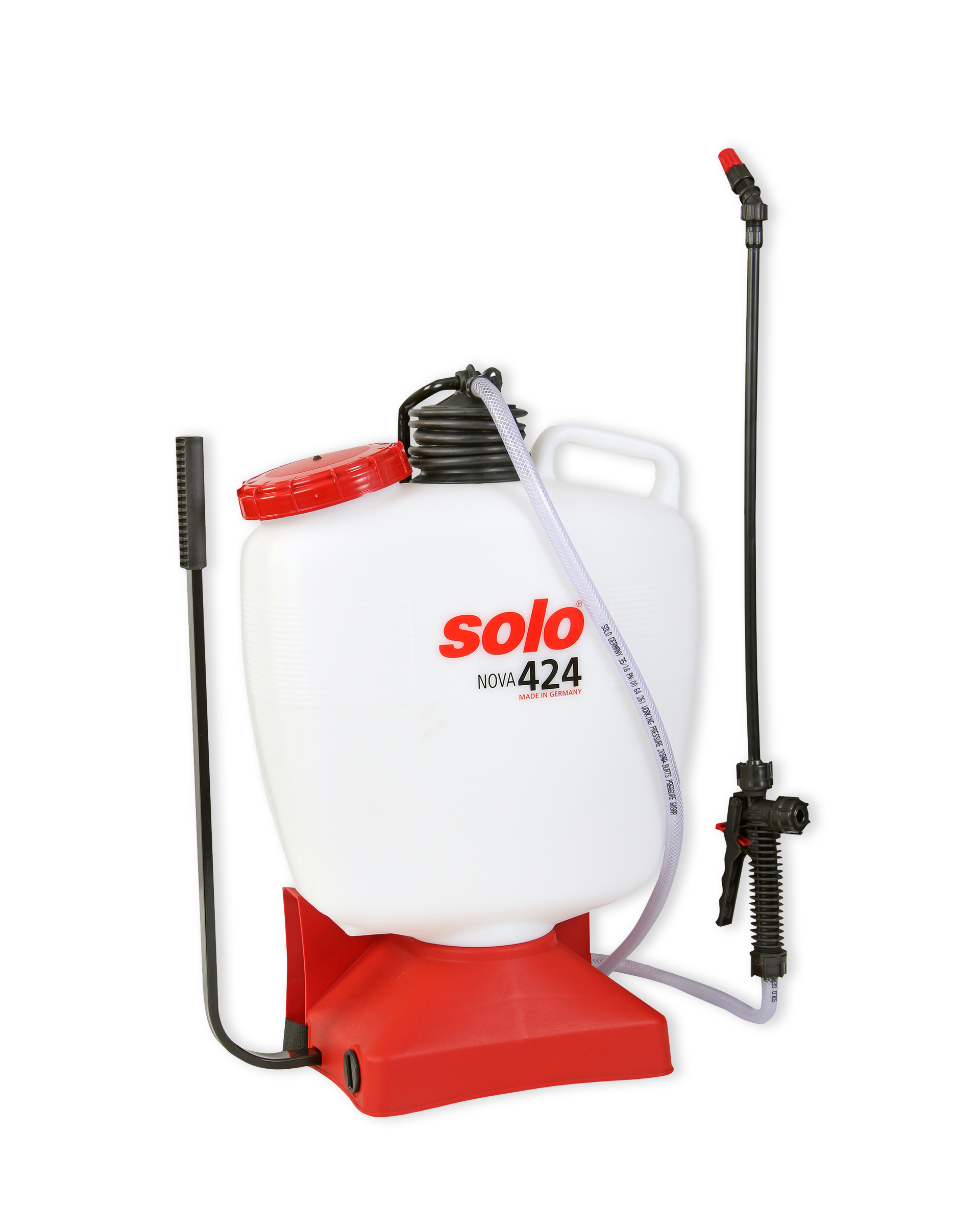 ---
Erster Eindruck ist sehr gut
Habe die Spritze schon mehrfach eingesetzt. Bis jetzt keine Probleme. Die Dauer muss entscheiden, ob es ein Spitzenprodukt ist!
Ausgereiftes Produkt mit einer sehr guten Qualität und wie beschrieben sehr leicht bedienbar. Ich bin sehr zufrieden.