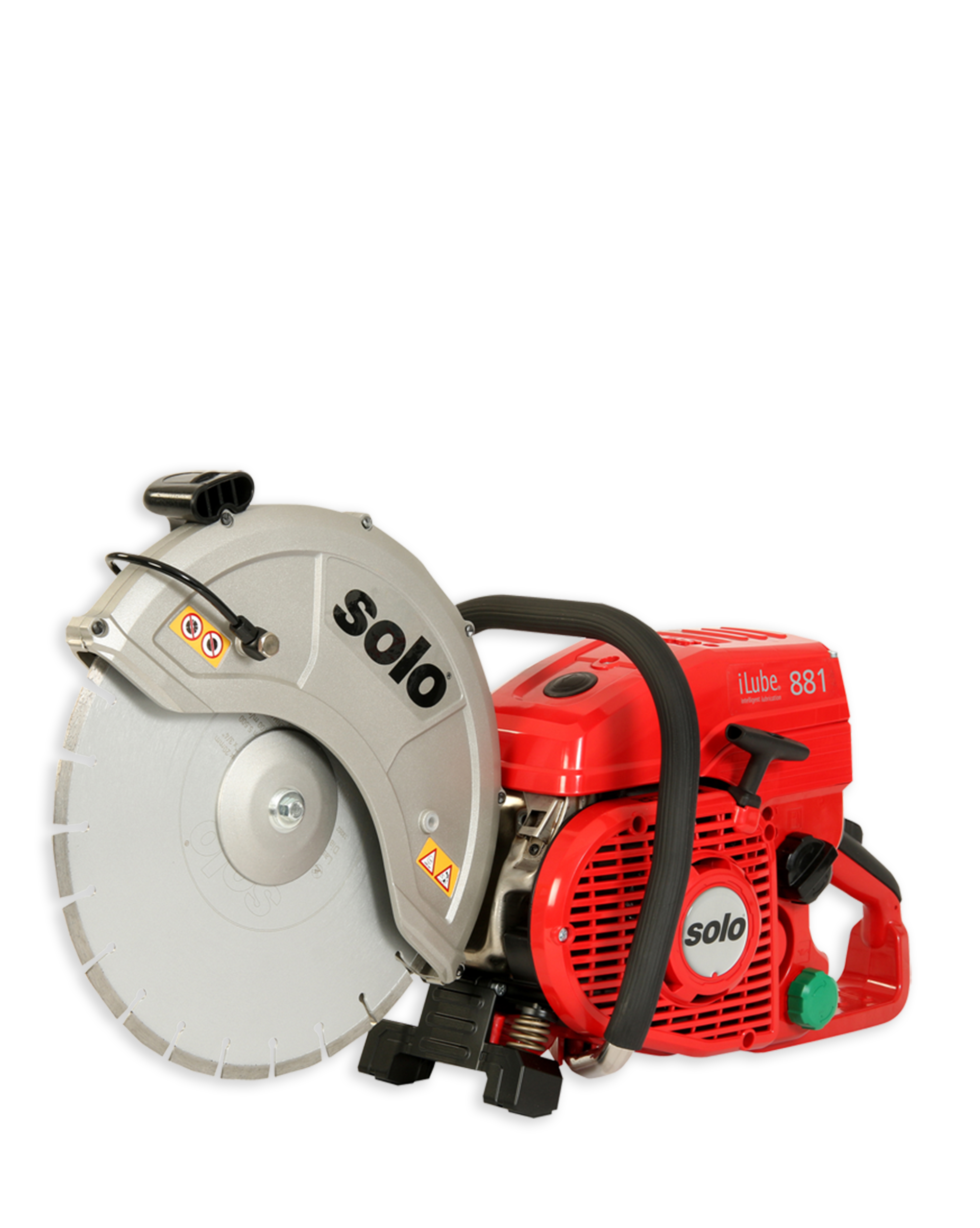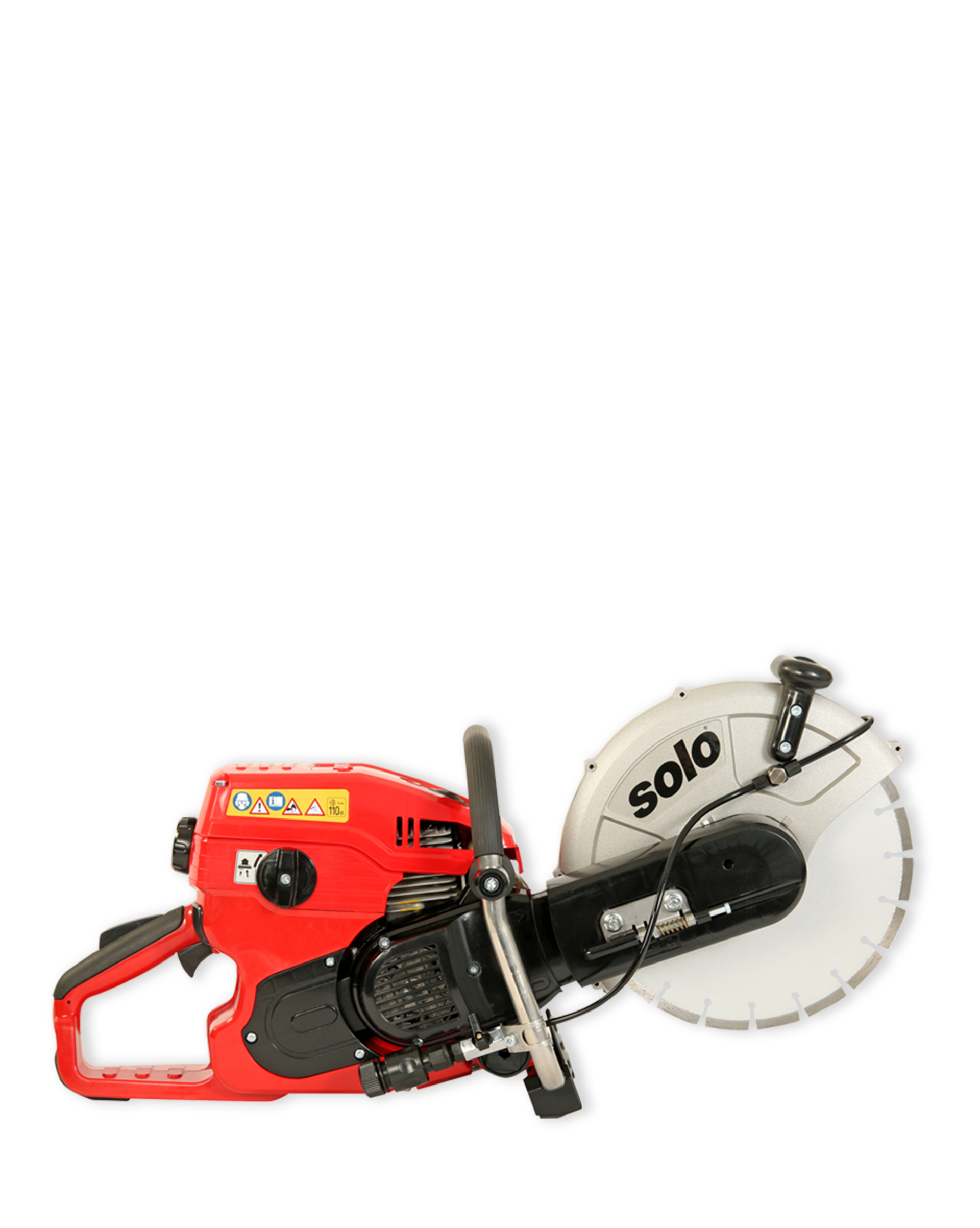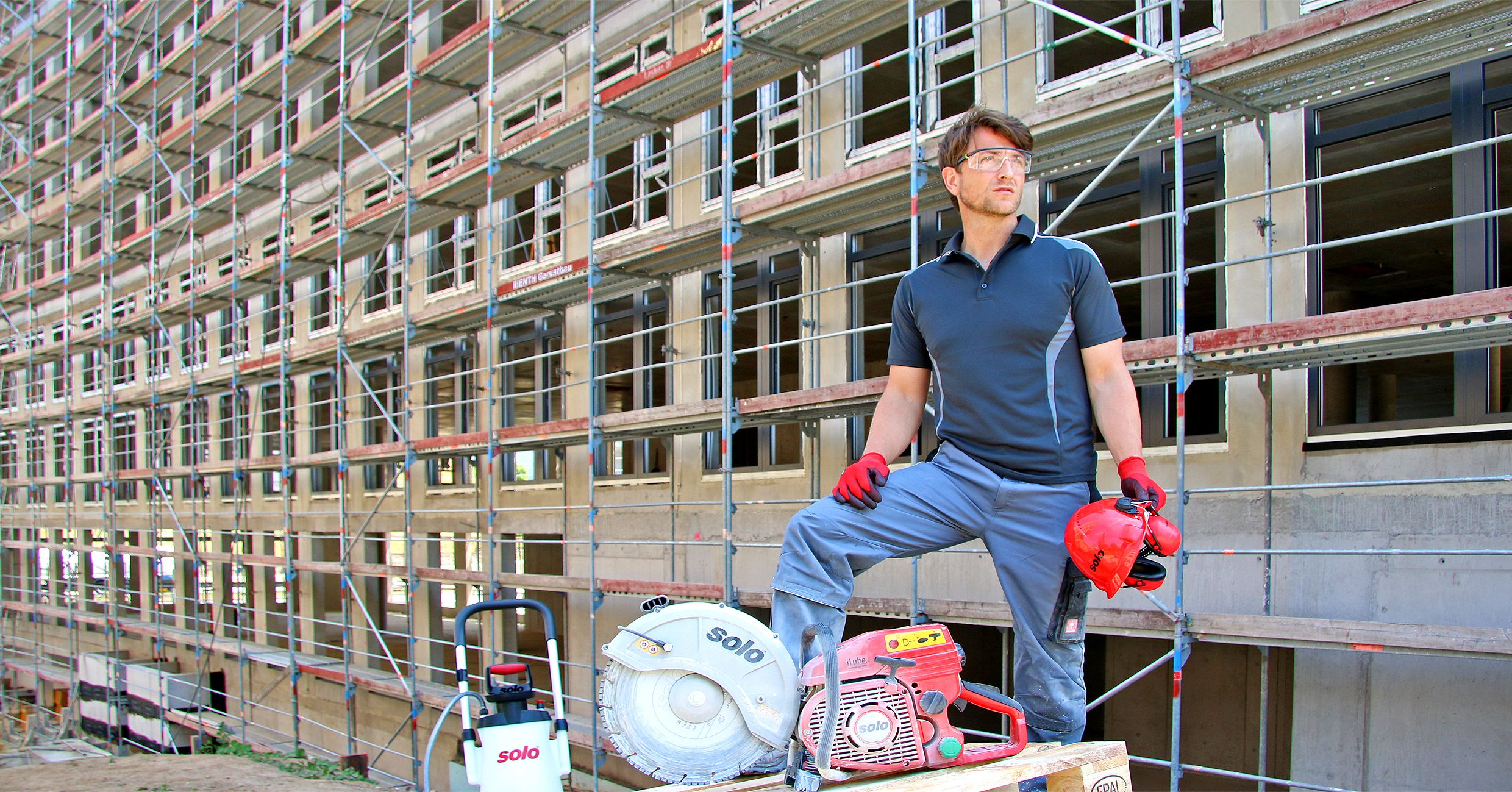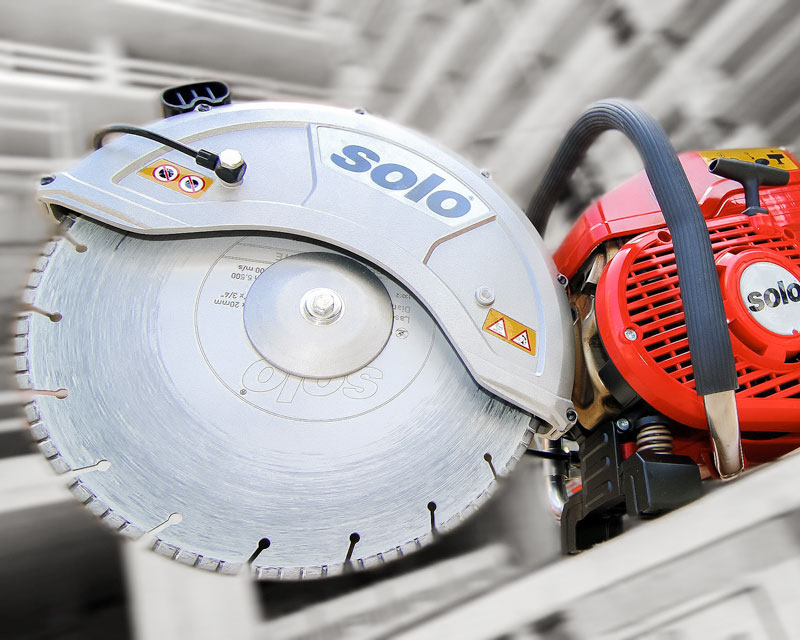 Cut-off machine 881 -14" iLube
Powerful cut-off machines for real, hard work: SOLO cut-off machines cut effortlessly through concrete, steel, asphalt, cast iron and stone. The ergonomics, technical details and ease of maintenance are unique in this engine class. The cutting disc has a diameter of 14"/ 350 mm. With patented iLube® for separate lubrication – a world first.
Available, delivery time 2-5 days
Sicherer Versand
DACH Region
Kostenlose Rückgabe
Innerhalb von 30 Tagen
Sichere Bezahlmöglichkeit
Verschlüsselte Übertragung
Product information "Cut-off machine 881 -14" iLube"
The SOLO 881-14 cut-off machine features a cutting disc with 14"/ 350 mm Ø. At the heart of all SOLO cut-off machines is the modern, high-performance 81 cc two-stroke engine – developed and manufactured by SOLO in Sindelfingen. With an output power of 4 kW, even the toughest materials will succumb. And apart from the sheer power that the engines deliver to the cutting discs, these machines also stand out because of their low emissions.
Patented iLube® separate lubrication: iLube® stands for 'intelligent lubrication'. In this system an electronically controlled pump mixes the 2-stroke oil into the fuel from a separate 0.32-litre oil tank, at a rate determined by engine speed. Advantages that are only found in SOLO cut-off machines – thanks to iLube®
Never before was starting so easy: the electronic ignition system controls the carburettor and finds the correct setting automatically – right from the start, without needing a choke. The primer flushes fresh fuel into the carburettor and the built-in decompression valve, with new, improved operating ergonomics, makes pulling the engine as soft as butter. And to stop it? All it takes is the press of a button. The one-push-stop system stops the engine and makes ir ready for restarting.
Well-designed air filter system: The effective, multi-stage air filter system with patented twin-pipe interceptor blows dust systematically out of the machine. At the same time, the air is blown out onto the intake pipes. As a consequence, much of the air arriving at the paper lamella filter has already been cleaned. Access to the air filter has also been made much simpler to facilitate easy maintenance.
Perfect ergonomics designed for labour-saving work – a decisive factor for hand-held machines is optimised weight distribution. In SOLO cut-off machines this is ensured by a compact design, ergonomic handle spacings and the use of lightweight but highly robust materials that have never previously been found in this performance class. A magnesium shield, the 5-point anti-vibration system and the rubberised handles are just three of many carefully planned details, another is the sturdy disc arm, which can be turned easily to allow inside or outside cuts.
Durable components that do not wear quickly: the disc is driven by a low-wear V-ribbed belt that can be easily adjusted using a semi-automatic belt tensioner. The special starter rope lasts 10 times longer than standard ropes. The high-performance SOLO power unit features a Nikasil®-coated cylinder and 2-ring Mahle® piston for maximum stability.
Technische Daten
Drive type Engine
application Construction